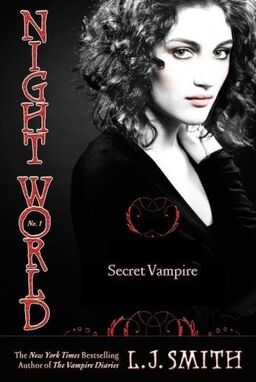 SECRET VAMPIRE

[

]
In Secret Vampire, Poppy thought the summer would last forever. Then she was diagnost with terminal cancer. Now Poppy's only hope for survival is James, her friend and secret love. A vamipre in the Night World, James can make Poppy immortal. But first they both must risk everything to go against the laws of the Night World.
Plot
[
]
Poppy is a normal teenage girl, until she is diagnosed with terminal pancreatic cancer. Her best friend James, secretly a vampire and her soulmate, rushes to find a cure, only to find out that less than three percent of patients with pancreatic cancer survive this horrific disease. So, James decides to turn Poppy into a vampire. After Poppy is turned, James' cousin Ash complicates things and steals Poppy away and takes her to Las Vegas where they go to a party held by the lord of the night world so that Ash can turn her in (Poppy is an "illegal" vampire). James manages to save her, and it is revealed that Poppy has every right to know about the Night World because she is a "lost" witch (a witch that is unaware of her magical heritage) by her father.
The first book in The Night World series.